Awards Announced at Mid-Year
Five 2013-14 Lt. Governors and 2013-14 Gov. Joe Aiello were honored as Distinguished during the last Kiwanis Administrative Year during the Mid-Year-Conference that took place Feb. 20-22 in Albany.
Aiello announced that the following Lt. Governors also were distinguished:
David Jacobus, Finger Lakes Division
Chris Rubano, Metropolitan Division
John "Hank" Baker, Niagara Frontier South Division
Stephen Sirgiovanni, Queens West Division
Doris Mellina, Suffolk West Division
The title of distinguished is granted by Kiwanis International to recognize achievement during the Administrative Year. Many other awards also were distributed during the dinner Saturday evening.
Much of the event was a time to learn. This year there was a special opportunity for attendees to earn their CPR certification during the conference.
Many more pictures and other information is available.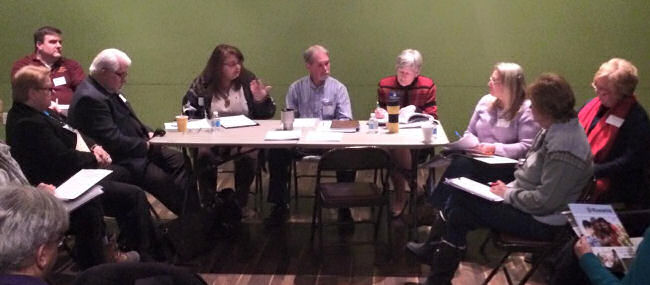 New Club Organized
Lt. Gov. Gerda Krogslund from the Hudson River West Division has built the first new Kiwanis Club in the District this year. Washingtonville Kiwanis Club conducted its first board meeting on Feb. 23. The club has an initial membership of 24. Krogslund was assisted by Super Distinguished Past Lt. Gov. David Morse and Past Lt. Gov. Jim Lawler. The charter president is Gil Lester and charter secretary is Debbie Lester. The Charter Night is tentatively scheduled for April 10 at a site and time to be determined. The Chester Kiwanis Club is the sponsoring Kiwanis Club.
New York Part of Centennial Tour
Several events planned for April 23-26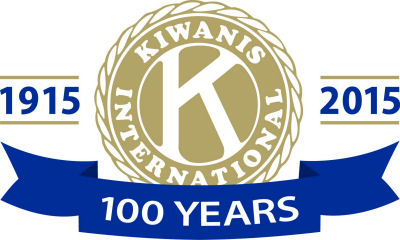 The celebration of the Kiwanis International Centennial began in January in Detroit, where the first Kiwanis club was established in January of 1915.
It will continue through the spring leading up to the International Convention, June 25-28 in Indianapolis. That will be a historic convention in that it will be the first time that the Circle K, Key Club and Kiwanis conventions have all taken place at the same place and at the same time.
The Centennial Tour includes a stop in New York City and on Long Island the weekend of April 23-26. Kiwanis International President Dr. John Button and First Lady Debbie Button will be participating in the events.
Here's the schedule:
Thursday, April 23: President John Button and First Lady Debbie will arrive.
Friday, April 24: There will be a coffee event for club and division officers.
On Friday evening the celebration will continue at the Kiwanis Club of Chinatown's Benefit Night. The event will be at the Golden Unicorn Restaurant, 10 East Broadway, New York City. Tickets for the event, being chaired by Grace Law, are $75 per person or $750 per table. You can download the flyer for the event. Reservations are due by April 10, and payment by April 15.
Saturday, April 25: A ground breaking for a Kiwanis Centennial Playground in Island Park will take place. The school playground will replace one destroyed in 2012 by Hurricane Sandy. The project is being supported in part by the Kiwanis International Foundation. Distinguished Past Gov. David Rothman is chairing that event.
After the ground breaking, there will be a celebration luncheon at Domenico's Restaurant, 3270A Hempstead Turnpike in Levittown. Tickets are $42 for adults and $20 for children under 12. Only 200 tickets will be available for the event. An event flyer is available. Distinguished Past Gov. Joseph Corace is the chair.
More information on the Centennial Tour is available on the Kiwanis International web site.
10th Club Pledges to be Model Club
The Kiwanis Club of Amherst has joined the ranks of district clubs which have pledged to be Model Clubs in support of the Eliminate Project, Sister Ann-Marie Kirmse, the district's Eliminate Project chair, has announced.
That requires the club to donate an average of $750 per member to help eliminate Maternal Neo-Natal Tetanus.
Amherst joins Huntington, All Island, East Greenbush, Hartsdale, Patchogue, Sand Lake, Sayville, Three Village-Brookhaven Township, and York-Leicester.
The district also has two 100K clubs: Chinatown and Fordham, Bronx. They have pledged a total donation of $100,000 to support the effort.


Circle K Seeks Journal Ads

The Circle K annual convention will be March 20-22 in Albany. Clubs, divisions and Kiwanians are invited to take an advertisement in the convention journal to show their support for Circle K.

The convention honoree this year will Past Gov. Jack Tetamore. Also being honored is Rich Hall, with the Glen Fitzpatrick Outstanding Circle K Alumni Award.

For more information, see the letter from Circle K and the ad form.

Lyme Disease Foundation Benefit

On Friday, April 17, the Kiwanis Pediatric Lyme Disease Foundation will benefit from a performance of a play by Agatha Christie, Love from a Stranger at the Merrick Theatre, 2222 Hewlett Ave. in Merrick.

The cost is $25 a person. Money paid in excess of ticket cost is a donation to the foundation.

The Merrick Theatre is home to very professional local community theatre actors and actresses and their performances earn rave reviews consistently. For further information, contact Jeanne M. Egan at (516) 353-8325 or post2004@att.net.

Milestone Club Anniversaries This Month

Club
Organization Date
Years
Glens Falls
March 26, 1925
90
Conklin
March 1, 1950
65
New Scotland
March 23, 1950
65
Ulster
March 15, 1955
60
Helderbergs (The), Berne
March 21, 1960
55
West End/Marine Park/Dyker Heights
March 18, 1980
35
Livonia
March 16, 1990
25
East Greenbush
March 30, 2010
5

View Complete List