Register Now for District Convention
Registration Fee Increases Thursday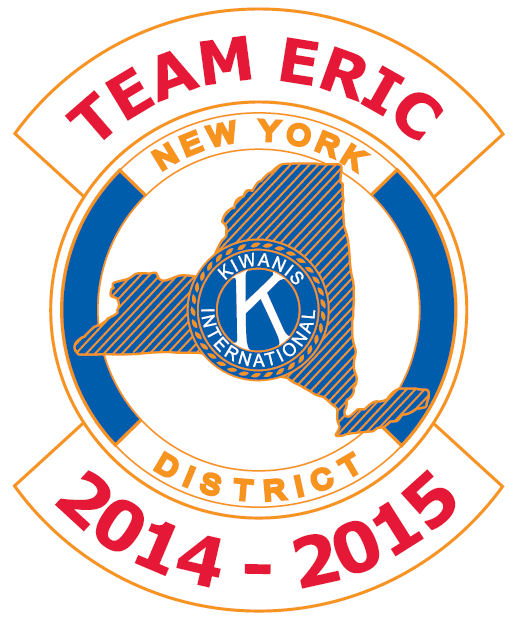 You can now register for the District Convention, which will take place Aug. 13-16 at the Desmond Hotel and Conference Center in Albany.
The convention will include the annual meeting of the District Foundation, elections of Governor and Governor-Elect for the coming year, and adoption of Kiwanis International's new Standard Form for District Bylaws.
There also will be opportunities for education and time to meet Kiwanians from around the district. On Saturday morning attendees also can take a CPR class and become CPR certified.
Registration for the convention and the hotel are separate. Convention registration can be done online. Prices increase after July 29, so it pays to register soon.
Check back for updates and additional information.
Kiwanians Asked to Support
License Plate Bill
The New York State Senate and Assembly have passed legislation (S.438-Gallivan / A.486 - M. Miller) authorizing the Department of Motor Vehicles to offer a distinctive license plate bearing a Kiwanis logo to Kiwanis members in New York State.
However, the bill is now with Gov. Andrew Cuomo awaiting his signature to make it a law and make these plates available.
All Kiwanians are asked to contact the governor and ask he sign S.438 and allow Kiwanians the opportunity to obtain these plates!
Address: Governor Andrew M. Cuomo, State Capitol, Albany, New York 12224
Please send a card or note right away stating your support for these plates!
East Yonkers to be Model Club
The East Yonkers Club has pledged to become a Model Cub, thus joining our 2 $100K Clubs, our Platinum Cub and the 11 other Model Clubs in our district.
The clubs have all pledged support at various levels to the Eliminate Project.
East Yonkers now joins our eleven other Model Clubs: Amherst, East Greenbush, Hartsdale, Huntington, Lewiston, North Central Staten Island, Patchogue, Sand Lake, Sayville, Three Village-Brookhaven, York-Leicester, our Platinum Club: All Island, and our two $100K Clubs: Chinatown and Fordham.
Focus Turns to 2nd 100 Years
The final and largest event in the Kiwanis International's Centennial Celebration took place June 24-27 in Indianapolis.
Thousands of Kiwanians, Circle K members and Key Club members gathered to conduct their annual conventions, to celebrate 100 years of service and plan for the organization's second century.
Dues will be rising but some other proposed changes were defeated during the House of Delegates. International officers for the coming year also were elected. More information on voting is available.
Many more pictures are available.

Scholarship Winners Announced

The New York District Foundation has announced the winners of $1,000 scholarships to further their education.

The winners are:

Oneida Shuse of Colonie Central High School, attending Colgate University
Molly Clark of Westhill High School, attending Hamilton College
Carly Leventoff of Fallsburg Junior/Senior High School, attending Salisbury University
Andrew Duffy of Spring Valley High School, attending the University of Rochester.

Milestone Club Anniversaries This Month

Club
Organization Date
Years
Tonawandas
July 2, 1920
95
East Aurora
July 10, 1925
90
Nassau University Medical Center
July 16, 1995
20

View Complete List