2017 District Convention
The annual meeting of the New York District Foundation took place on Aug. 25.

Foundation President Sal Anelli during the annual meeting.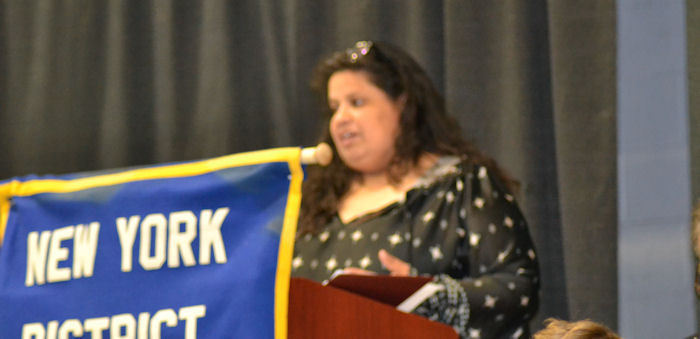 Kamp Kiwanis Executive Director giving her report.
Kamp Report
Expenses at Kamp Kiwanis were up this year, while the number of children served was down, Anelli reported. They expect to have a $45,000 loss for the season, although some additional money may yet arrive.
Kamp Executive Director Rebecca Clemence reported that they had 65 adult kampers, which was an increase, and 597 child kampers, which was a decline from the 620 in 2016.
Nine kampers required 1:1 coverage, seven of them were from the autism spectrum. There were 74 children with special needs, and 67 military kampers.
The kamp was insepcted by the American Camping Association, which accredits summer camps, and once again got a 100 percent score, she said.
The weather for the 2017 season was the "worst ever", due to the rain.
Three new programs were added this year. A donation of bicycles allowed cycling to be added. A bullying prevention program was provided to all kampers. They also added a gardening program.
There were 52 staff from 15 different countries.
Club, Division Awards
Three divisions and three clubs were honored for the number of children they sent to kamp this summer.
The top three clubs were Peninsula with 62, East Meadow with 34 and LaGuardia Airport with 40.
The top three divisions were Queens West with 83, Long Island Southwest with 82 and Long Island South Central with 81.3.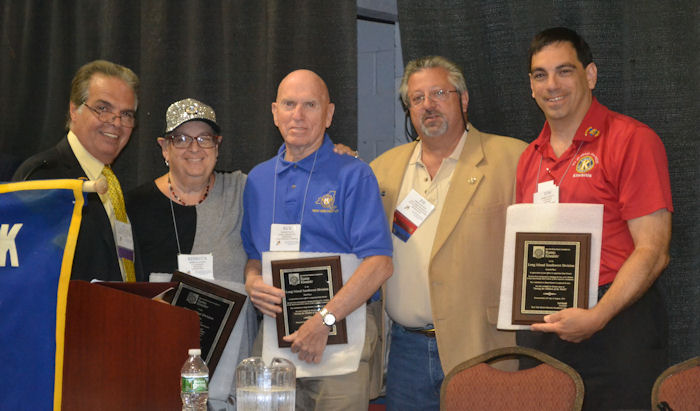 Representatives of the three divisions which sent the most children to Kamp Kiwanis were honored by the foundation. From left, Anelli, Lt. Gov. Rebecca Ovadia of the Queens West Division, Rick Falta representing the Long Island South Central Division, Foundation Vice President Joe Battista and Lt. Gov. Thomas Cesiro of the Long Island Southwest Division.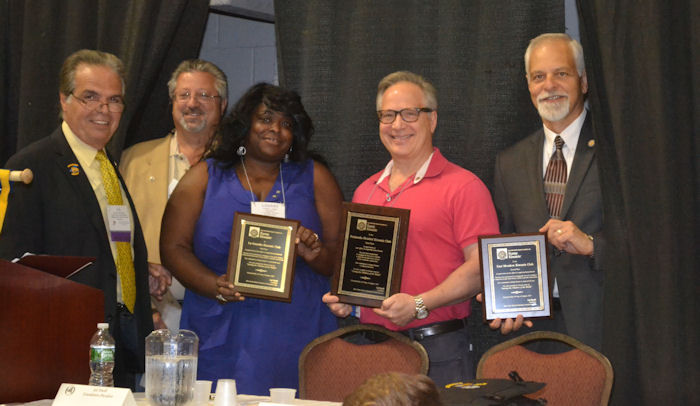 Anelli and Battista with representatives of the three clubs which sent the most Kampers to kamp.
Foundation Board Member Elections
The three incumbents running for re-election to three-year terms as members of the Foundation Board all won re-election. Winning were Board President Sal Anelli, Vice President Joe Battista, and Kim Scharoff.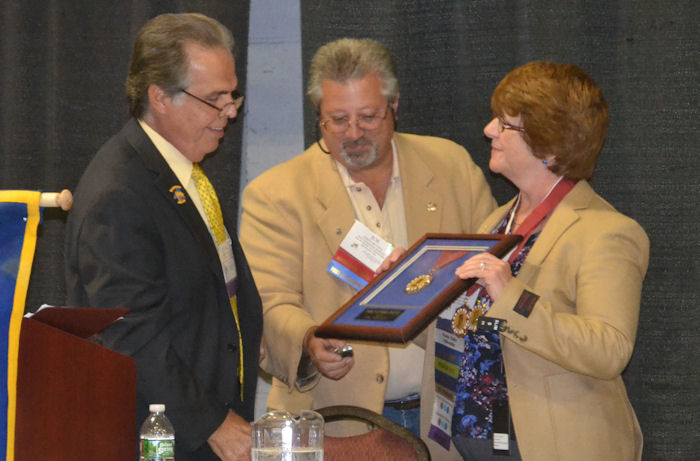 Anelli and Battista presenting Diane Hoffman-Pivetz with a Kaiser Award, Diamond Kaiser and Elite Level 1 awards.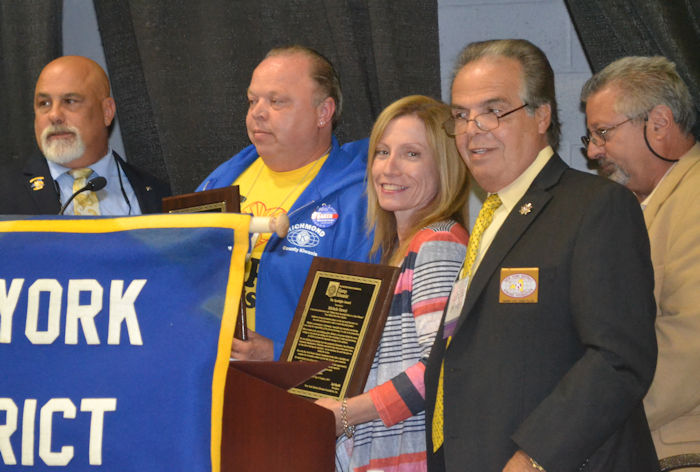 Lt. Gov.-Designate Keith Cummings and Michele Geresi were honored by the foundation for their efforts on behalf of the Kamp and the district's anti-bullying effort. From left are Gov. Stephen Sirgiovanni, Cummings, Gerese, Anelli and Battista.