2017 District Convention
Officers for 2017-18 were installed on Sunday morning.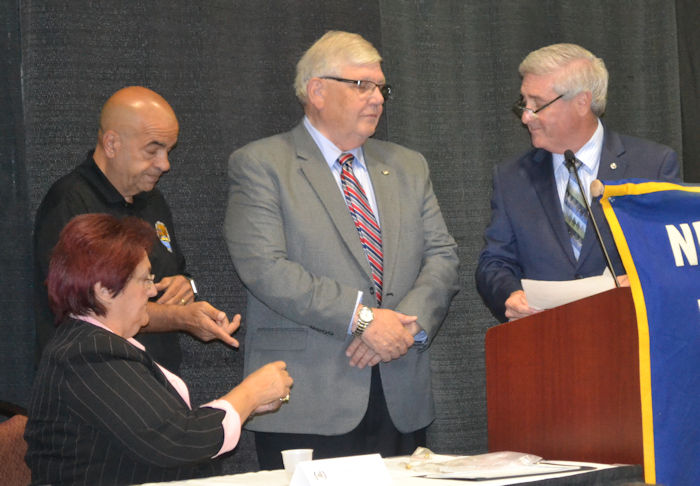 Kiwanis International Trustee Terry White (right) installs David Vail as the district treasurer for 2017-18. At left are Gov.-Designate Candace Corsaro and outgoing treasurer Past Gov. Joe Aiello.
White installs Rich Hall as the district secretary for 2017-18.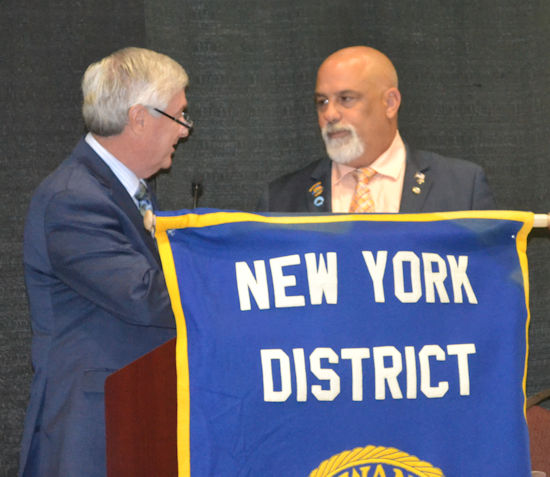 White installs Gov. Stephen Sirgovanni as past governor for 2017-18.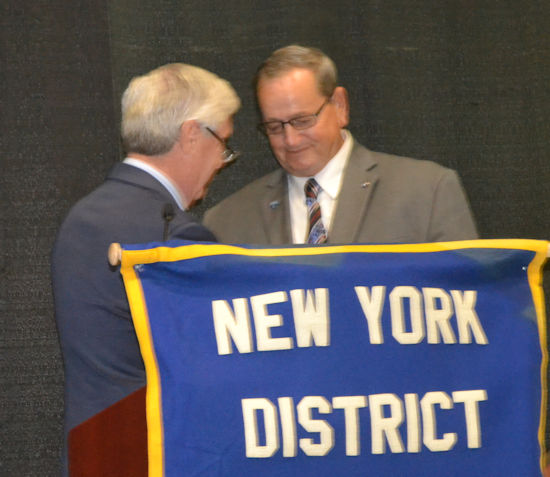 John "Hank" Baker is installed as Governor-Elect for 2017-18.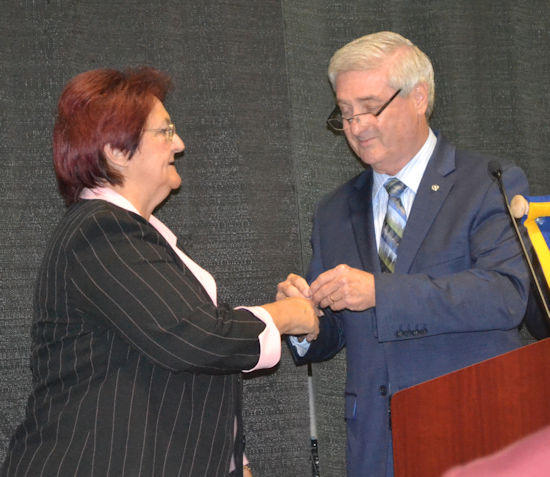 Candace Corsaro is installed as the 2017-18 Governor.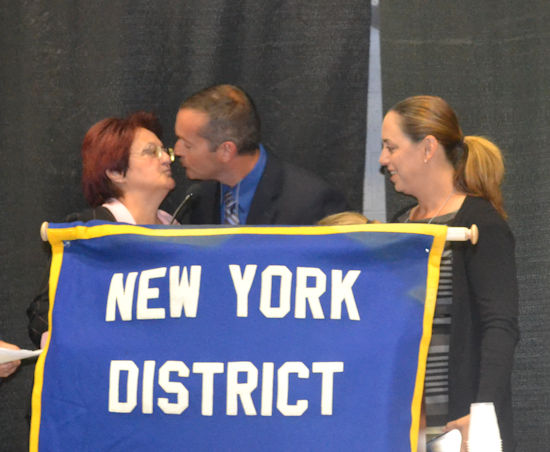 Candace Corsaro is congratulated by her son and daughter-in-law.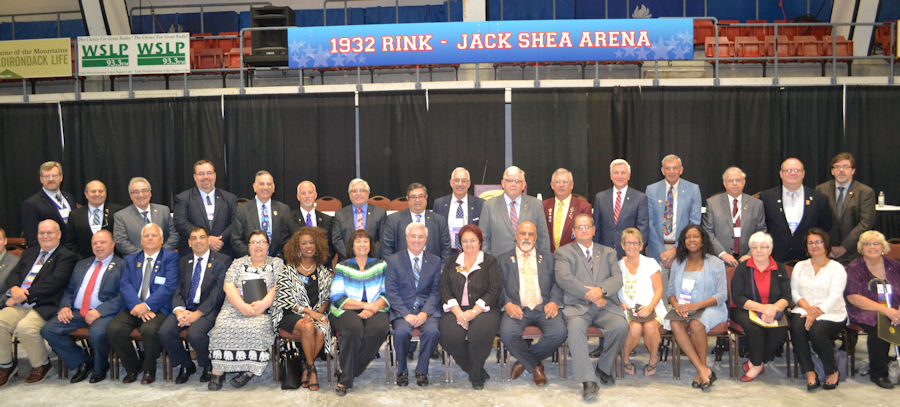 The 2017-18 District Board.