Kiwanis Children's Fund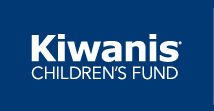 The Kiwanis Children's Fund, formerly known as the Kiwanis International Foundation, is charitable arm of Kiwanis International. Clubs are asked to donate to the foundation annually.
The foundation has many programs, including an opportunity for clubs to seek grants to assist them with local efforts. Grants are awarded three times each year. More information is available on the club grant program.
You also can visit the Kiwanis Children's Fund web site.
District Chair for Kiwanis Children's Fund
• Kiwanis Children's Fund
Jim Mancuso
1 Sean Michael Court
Farmingdale, NY 11735-2124
(H) (516) 945-5288
(B) (516) 647-0560
E-Mail: james.n.mancuso@gmail.com
Home Club: East Meadow